10 awesome sources for design inspiration
Roughly a 4 minute read by Pippa Holman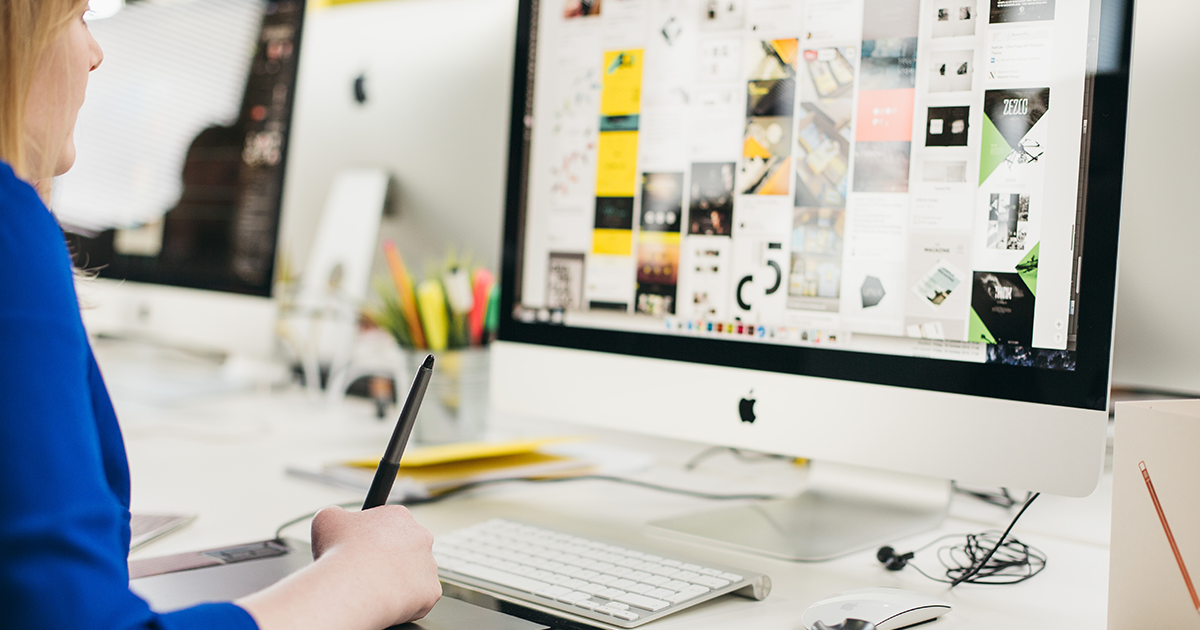 There are many places to find inspiration on the web; these are just a few of my favourite go-to's when I'm looking for ideas. Whether you need ideas for layout, illustration, typography or animation, one of these should inspire!


Muzli

Muzli is a chrome plugin that fills your home screen with wonderfully inspiring content, from full websites, to illustrations, to articles, and a whole lot more. It's updated on a daily basis so there's always new things to see and explore! The only downside is every time you open a new tab there is so many exciting things to be distracted by!


The Noun project

The Noun Project is essentially an icon finder. It has a broad range of icons for many varying subjects. If you want to download one you'll need to pay, however I more often than not use it to inspire my own icon creation by seeing what iconography works for specific subjects. I often look to noun project for clues when I'm looking for a photograph or creating an illustration that depicts a certain word or subject.


Unsplash

Unsplash is a free source of high resolution photographs. It has an impressive array of images across all sorts of themes and they're all beautiful. When you need something a bit different to the usual stock libraries, these offer refreshing options that can inspire further ideas!


Pinterest

Pinterest is a great source for browsing a multitude of designs, illustrations, posters, or whatever else you might be fancying! I've followed boards vastly comprising of web designs and illustrations, and my dashboard is always my first point of call when I'm deciding on a style to experiment with.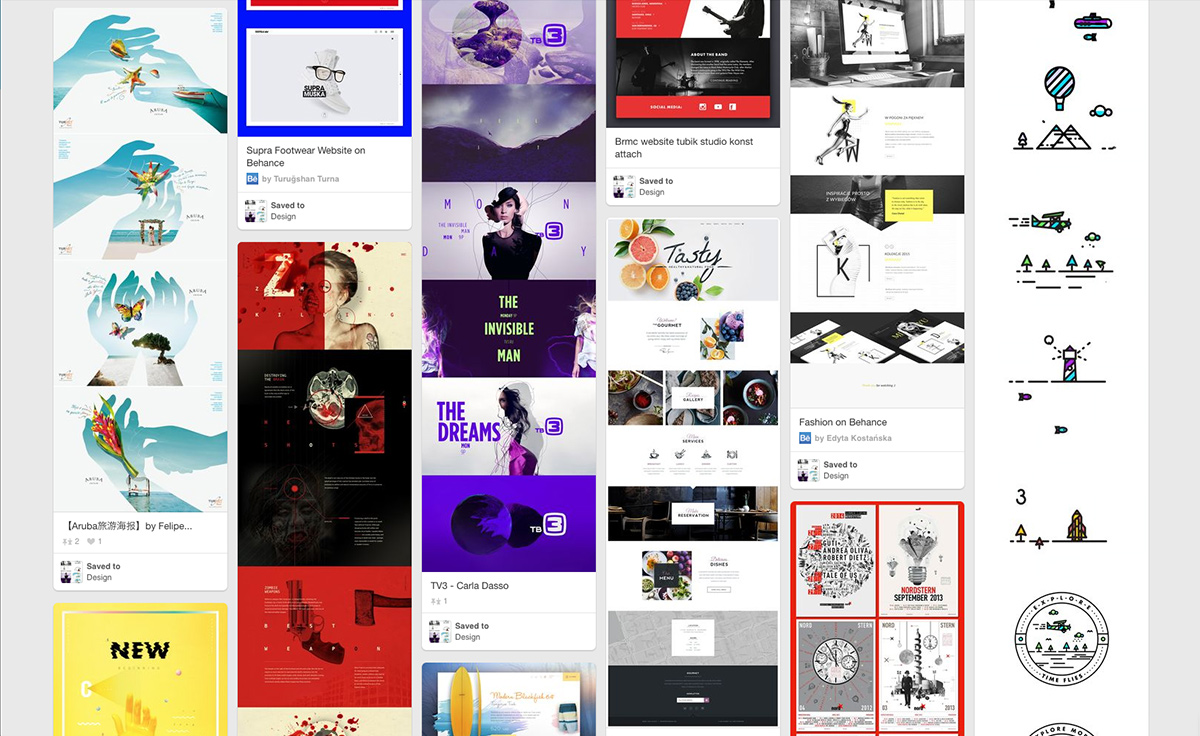 Colordot by Hailpixel

If you're in need of a colour scheme, Colordot provides a great canvas to have a play. You simply have to move your mouse and keep on clicking to create your swatch pallet. It works as a really quick way to see what colours work together.


Logopond

If in need of branding or typography inspiration, Logopond offers a quick resource to search and browse logos under specific themes; whether you need something corporate or you're looking for some hand written type styles. Browsing the vastly varying styles often helps me decide which direction I'd like to go in.


Typewolf

An awesome site for finding font pairings; this site gives you previews of fonts harmoniously working together. The fonts used are listed underneath, so you can either hunt those specific ones down, or you can find similar alternatives that match just as well. Typewolf also has a section on recommended fonts which is useful also if you're unsure of what ones to use.


Ted Talks

This article lists some fantastic Ted talks targeted towards the designers in us! From websites, to typefaces, to maps, these thought provoking talks can be viewed online to really get your cogs turning.



Awwwards
This site gives website awards to the best designers, developers and digital agencies around the world. It really does exhibit some of the best site designs around and is definitely worth keeping an eye on to keep up to date with the digital industry. New exciting styles and technologies can always be found here.




Codrops

Codrops is a great place for inspiration on how to animate elements within a site. It has many many demos on button and type animation, as well as all sorts of transitions that you can preview. If you're trying to think of cool ways to bring your site design to life, then Codrops will be sure have ideas that will help!