EMIS
Giving a new lease of life to the EMIS Website
The brief
We've recently been working with EMIS Health to give their website a much-needed health check and revamp. We worked together closely to produce an eye-catching, functional website that supports them as they continue to provide leading integrated health technology to improve patient outcomes in the UK health sector.
The Challenge
EMIS Health is the UK leader in connected healthcare, software, and systems. As they grew and evolved over time, their website had fallen into ill health. It no longer reflected their company vision and failed to deliver the user experience they wanted. As such, the site became stale, technically outdated, and frustrating to manage.
With Umbraco, operational costs were at an unacceptable level, and both customer and internal user experience were clunky and frustrating. As a leading health tech company we recognise the need for our digital experience to be slick.
Liz Teasdale, Head of Marketing, EMIS
EMIS Health prides itself on the wide range of audiences they serve, from Primary Care IT technicians to pharmaceutical researchers and beyond. What's more, each user group has its own use-cases and journeys on the website, it was essential that any course of treatment included a large dose of personalisation.
Collaborating with our designers and developers, we triaged a comprehensive solution to revive the website and ensure its continued health and usability in the future.
We designed and developed a new site on the Craft CMS platform, with personalised user journeys at the core. We planned with EMIS's specific audiences in mind, building content-rich pages which could be evolved over time by the in-house team at EMIS.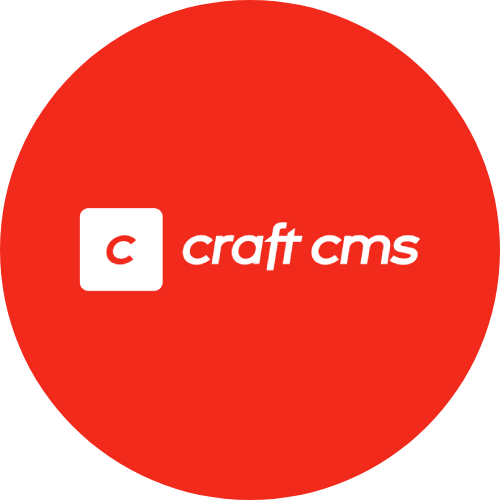 Find out why we're the highest rated Craft CMS agency in the UK.
Why was Craft the right choice?
✅ Significant reduction in licence fees and development costs moving from Umbraco.
✅ It enabled both technical and non technical in-house team to control web content without the need for external support.
✅ Allowed integration with bespoke APIs and 3rd party tools.
✅ Allowed for personalised user journeys based on audience sector.
The Results
The new and improved site now gives the EMIS team ultimate flexibility in content development. Introducing full-width sliders and takeovers through video and photo components that no longer require further development time to update.
We also wanted to ensure the website showcased EMIS Health's vision to transform healthcare with integrated technology. So we included some engaging design features that bring the website to the forefront of design and development trends, including subtle animation effects which bring the website to life. These have all been custom-built but are available to toggle on and off within the CMS.
Let's talk results

220%

Increase in website enquiries

193%

Increase in conversion rate

1,724%

Increase in email marketing opt-ins
With all of this, EMIS now has the ability to showcase its content, services, and propositions in the best way possible. Plus they can maintain it for years to come; without the headache.
Here's what EMIS had to say about the new site
"As a leading health tech company we needed a website that reflected our vision and our values as well as promoting our products and solutions to a diverse audience. The new site is fresh and dynamic. It reflects who we are as a business and positions us well in the market."
Liz Teasdale, Head of Marketing, EMIS